Internet Of Everything: Movibell introduces new Smart Home and Smart City applications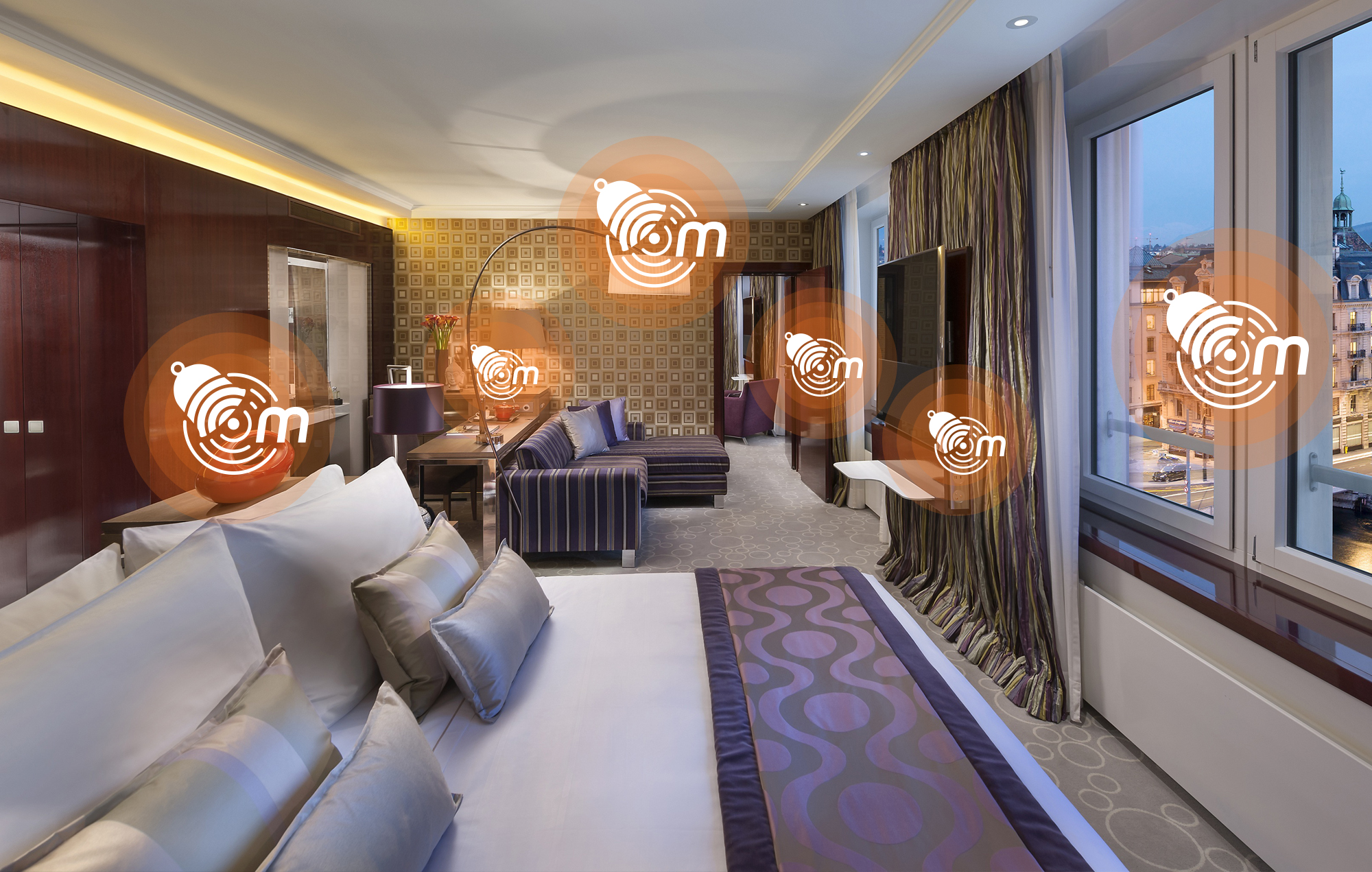 Movibell mobile app has new features to enable interactions
with smart objects at home or around the city, paving the way
to innovative Smart Home and Smart City projects
Milan (Italy), March 9th 2016 – The Italian start-up company Movibell has presented today new features of its homonym platform and new Smart Home and Smart City applications. Ready for the Internet of Everything paradigm, Movibell allows to manage any kind of smart object from mobile devices, both in domestic and urban environments, enabling the development of highly innovative Smart Home and Smart City solutions.
"The Internet of Everything unveiled a completely new scenario for all applications based on interactions and bidirectional communications among objects. Movibell is a highly versatile platform, which we are already offering as mobile solution for proximity marketing, tourism and territorial marketing. We're now extending its value to Smart Home and Smart City projects", stated Alberto Muritano, founder and CEO at Movibell. "We are really proud of this technology, entirely made in Italy, as it can contribute to the digital transformation of our houses and cities.
Movibell takes its steps from the solid competences of Posytron, the Italian digital factory with a 16-year experience in ICT solutions and services for businesses and governments. It was first released as a mobile solution for proximity marketing, allowing brands and retailers to interact via mobile with people walking close to a shop or business. Being a sort of personal Radar to move around, Movibell is also being leveraged by municipalities and tourism promotion organizations to offer citizens and tourists a new way to visit cities and their own art, culture and history.
Once installed on a smartphone, tablet or mobile device, users only need to walk around: Movibell signals active Channels within 200 meters – each Channel corresponding to a store, a restaurant, a bar, a drugstore, as well as a bank, a postal office, or even a monument, a square or any other point of interest. The platform is open to any object or place that can be geo-located. By following a Channel, users receive updates and push notifications when they happen to be nearby, or can read them anytime on their home page, regardless of their position.
New Internet of Everything features allow Movibell to support private Channels corresponding to home appliances, meters, street lights, parking lots, surveillance cameras, etc. – that is to say, any object connected to the Internet. Every smart object is able to automatically generate contents about its own status, thus updating its own Channel with notifications about operations, energy consumption, possible failures or maintenance activities.
Movibell is therefore open to the development of Smart Home applications, offering people a simple and intuitive mobile interface to monitor and control intelligent home devices, possibly integrating existing home automation or remote control systems.
Smart Cities are another promising application field. Municipalities and local utilities can customize Movibell to monitor and manage urban infrastructures from remote, developing applications for smart lighting, video surveillance, solid waste management, smart mobility, smart sensors and many more. Providing accurate real-time data about operations of single devices, Movibell allows service providers to increase efficiency, reduce maintenance costs and even turn services into revenue opportunities. People will use Movibell to interact with services and information which intelligent cities would offer.
New Movibell's Internet of Everything features also enable the development of M2M applications to monitor vending machines, distributed systems, etc.
Note:
Movibell mobile app is already available in English and Italian for free download from Apple Store or Google Play. Users can access the app with any mobile device connected to the Internet via cellular or Wi-Fi network. GPS is required to use Radar features.
Private or public organizations which are interested in creating one or more Channels on Movibell are invited to contact the Company at http://movibell.com/business
ABOUT MOVIBELL
Movibell is the Italian start-up company developing highly innovative mobile applications to offer surprising experiences to people moving at home, around the city or elsewhere, and interacting with connected objects and the outside world. The Company is growing its business in four key technological domains: mobile and digital marketing, wearable technologies, smart sensors, the Internet of Everything.
Movibell takes its steps from the solid competences of Posytron, the Italian digital factory with a 16-year experience in ICT solutions and services for businesses and governments. The company is headquartered in Milan.
For additional information, please visit www.movibell.com
Facebook: https://www.facebook.com/pages/Movibell-APP/667237940054285?fref=ts
Twitter: @movibell
LinkedIn: https://it.linkedin.com/company/movibell
E-mail: [email protected]
Media contact:
Silvia Vergani – ph. +39 349 7668102
E-mail: [email protected]; [email protected]