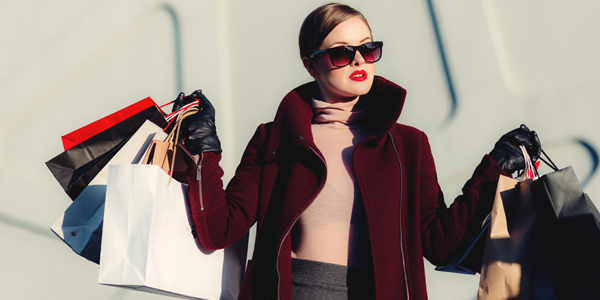 Fashion, shoes and accessories are at the top of Italians' wish-lists even this year
, as the hunt for perfect Christmas gifts is being completed. If more than 70% chooses fashion and apparels, the
Osservatorio Compass
highlights that
about 38% has books and magazines under the Christmas tree
, for the first time overcoming
smartphones and tablets (32%)
.
Beauty care
products and services account for a little more than
30%
of season shopping.
Despite the optimism about Italian economy, Christmas shopping budget remains stable and it does not exceed 250 euros for 39% of Italians. For people aged 35/44, most presents are toys for children and IT products for partners and friends.
Compass also investigated channel preferences. Italians buy online because it's easier and more convenient in some cases, but more than 50% would "touch" gifts, so will likely go shopping in malls and shopping centers (35%), or in traditional shops (18%).
For small and large retailers that's the time of the year to focus on, aiming at increasing sales and grow the customer base. Beyond typical marketing campaigns to raise interest for gift ideas, promotions and Christmas specials, a lot can still be done to improve stores visibility and attract not only loyal customers, but also occasional ones.
A digital platform as
Movibell
allows to launch innovative mobile proximity marketing campaigns
. It's really simple: in a few minutes you can
create a geolocated Channel for your shop
and populate it with
multimedia contents
. Top Christmas products, a dedicated offering for new customers or discount coupons will
drive interactions with anyone passing about 200 meters far from the store
.
Movibell works as a personal Radar, alerting nearby users of the store. If users decide to follow the Channel through the mobile app, they will begin to receive updates … and the door is open.
Customers are looking for you on Movibell, let them find you!